K38250 Polished Chrome Thumb Turn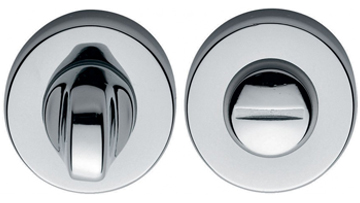 50mm x 50mm Designer round rose bathroom privacy set, designed by Antonio Citterio.

Fusital
Name →
K38250
Designer →
Antonio Citterio
Finish/Colour →
Polished Chrome
Spindle Diameter →
8.0mm
Est Delivery →
14 days
Unit per pack →
2
Price (inc VAT) →
Price on Request
Fixings included
Please Note -
In order to purchase Fusital Handles we will need to contact you to ensure that these handles meet your requirements. These handles are manufactured to the highest standards of both quality and architectural design, we would like to ensure you are happy with your choice and would ask if you could quickly send us your email address or telephone number so we can contact you.
Email Us